CROATIA VILLA DRINKA | VELA LUKA | KORČULA
Welcome to the website Villa Drinka
Are you dreaming of a luxurious vacation during either summer or wintertime at the most beautiful Mediterranean island? Then you have found your dream place.
This is the island where Marco Polo, worlds famous history adventurist started his journey in his sea travels around the world. This island is located near the old city of Dubrovnik and the island Lastovo and penisola Pelješac.
In front of Villa Drinka you can park your boat or yacht, as well as enjoy yourself at the terrace with a beautiful open sea view dining fresh Dalmatian fish under the stars, with a luxurious catering.
If you like all of the mentioned, let us surprise you even more – Villa Drinka is expecting your visit!
You can spend both summer or wintertime at villa Drinka because of the mild climate (the average temperature in January is 9.8 degrees and in July it's 26.9). As the guests of a newly built luxurious and high quality villa you will be surrounded with only heavenly peace and intact Medterranien nature.
Villa Croatia | Drinka | Vela Luka | Korčula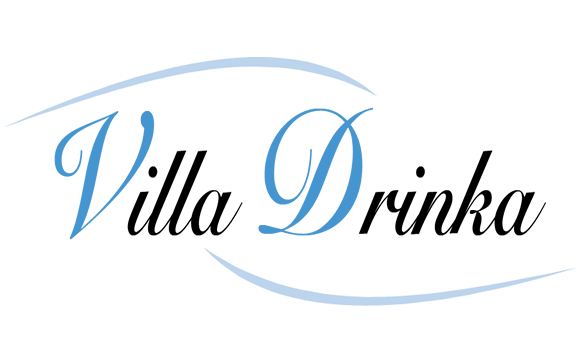 CROATIA VILLA DRINKA
OUR APARTMENTS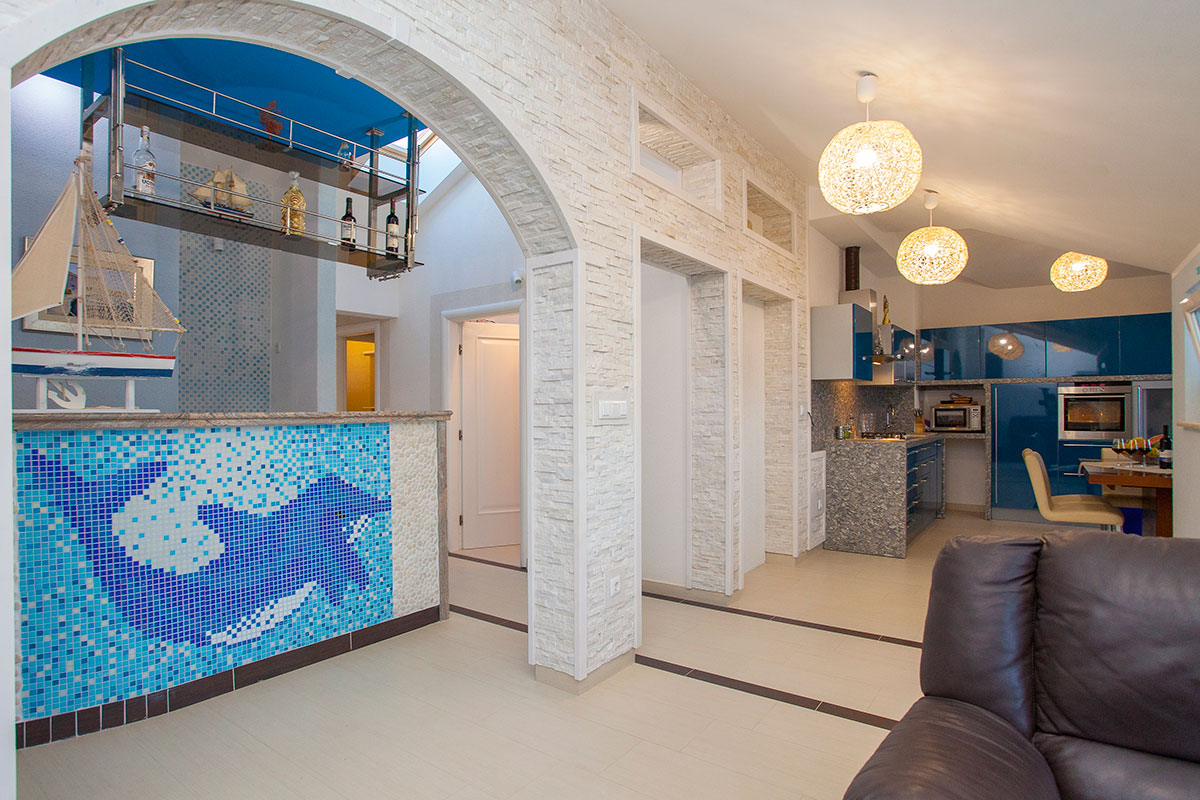 CROATIA VILLA DRINKA
Apartment "Blue"
Apartment of 135 m², 4+1, two bedrooms, fully equipped. Click for more details.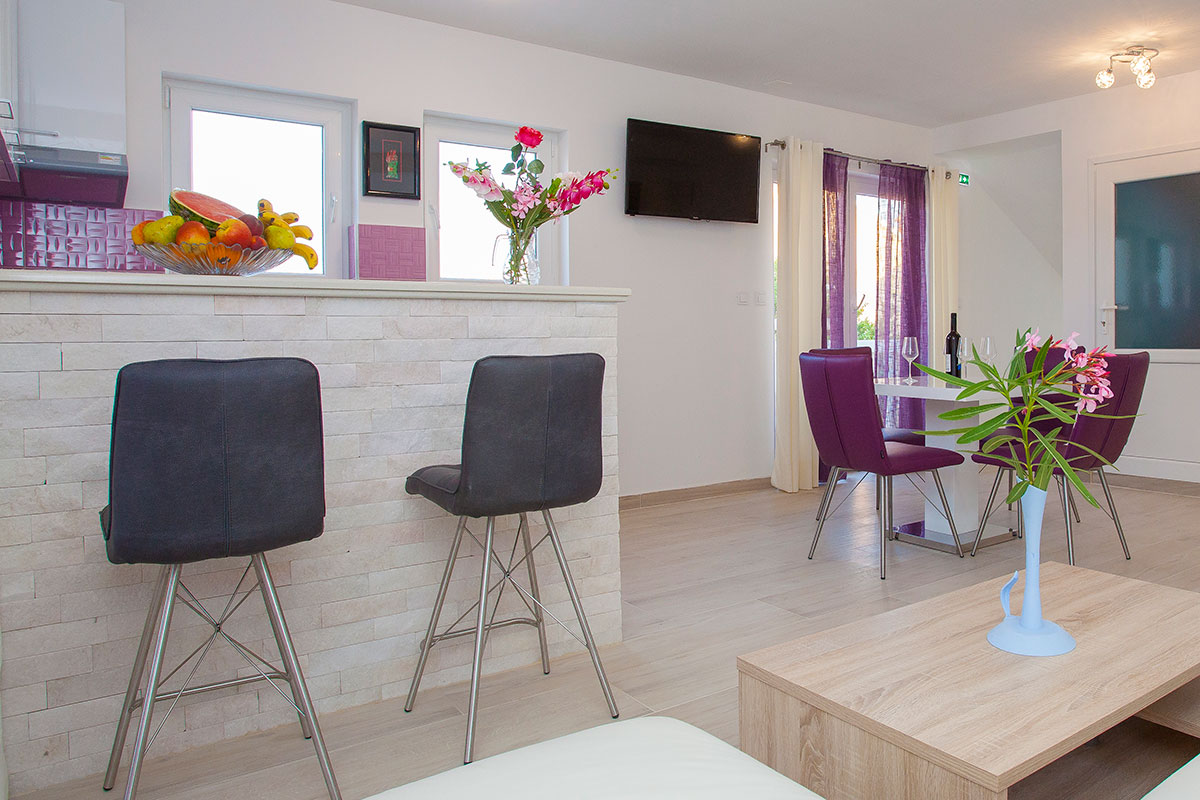 CROATIA VILLA DRINKA
Apartment "Lilla"
Apartment of 110 m², 4+1, two bedrooms, fully equipped. Click for more details.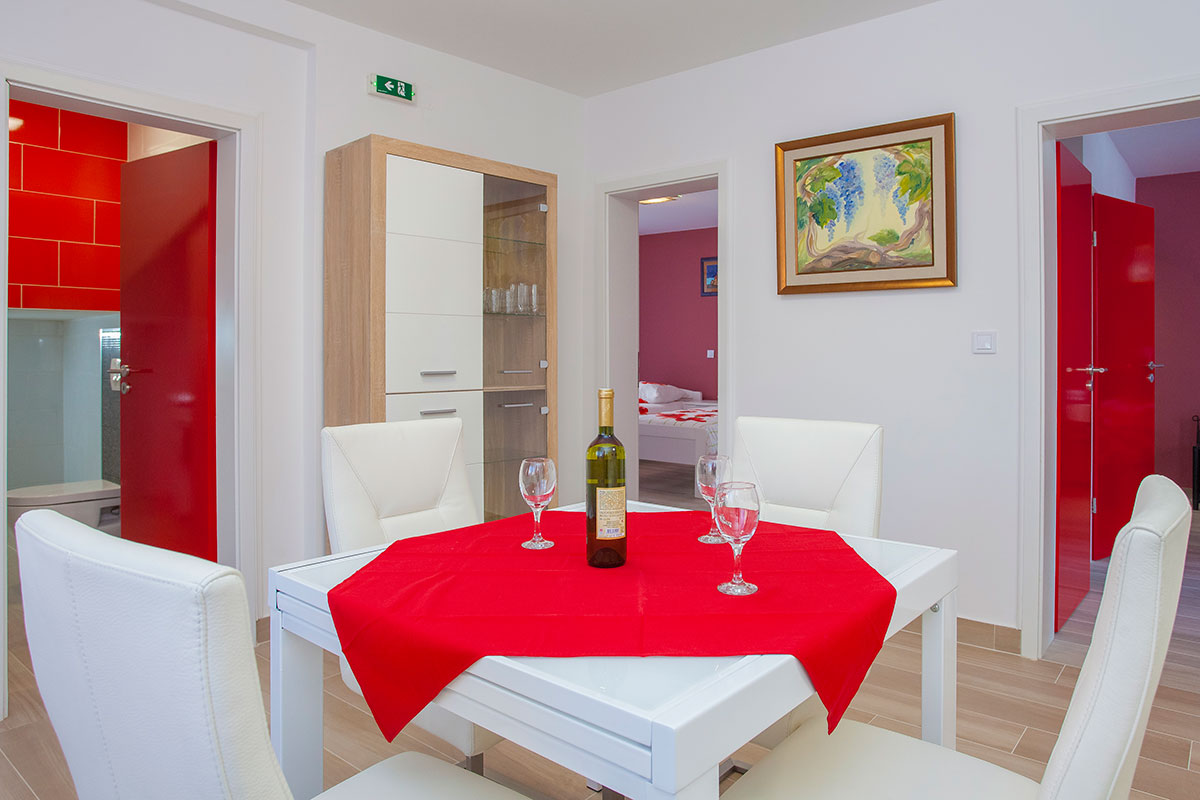 CROATIA VILLA DRINKA
Apartment "Red"
Apartment of 100 m², 4+1, two bedrooms, fully equipped. Click for more details.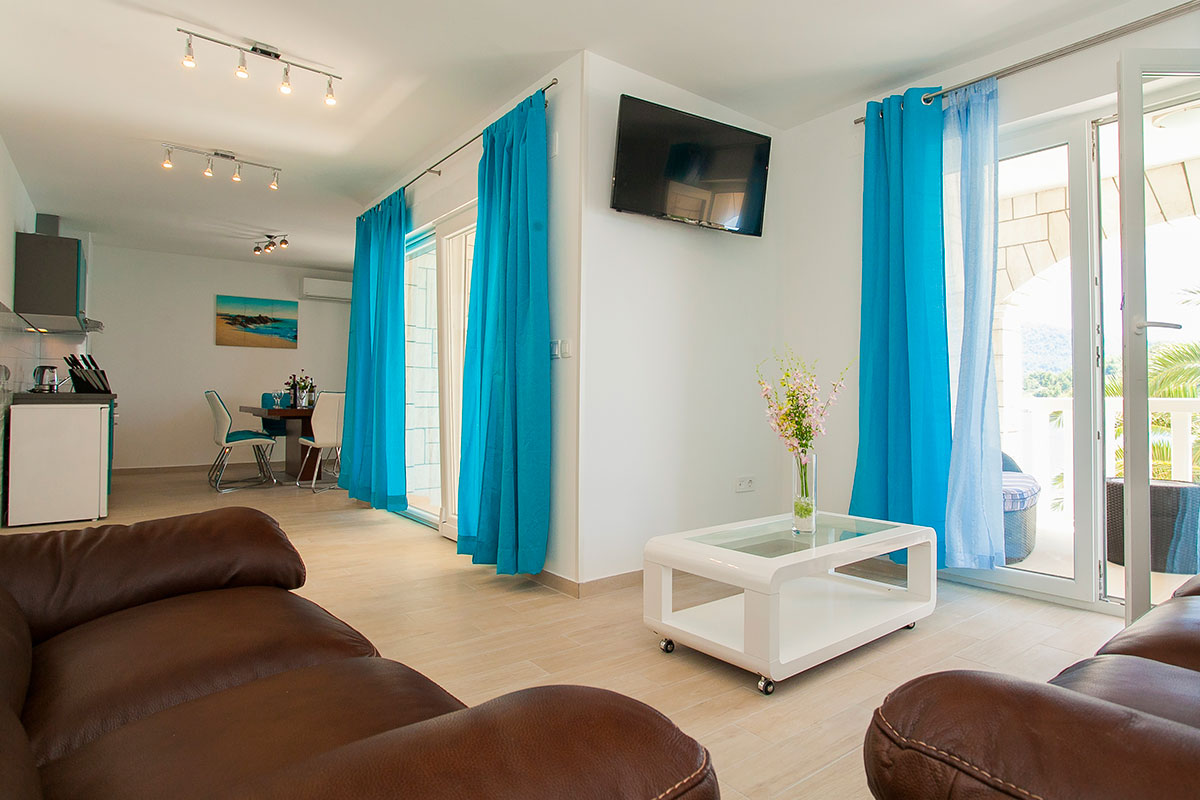 CROATIA VILLA DRINKA
Apartment "Turquoise"
Apartment of 160 m², 6+1, three bedrooms, fully equipped. Click for more details.
CROATIA VILLA KORČULA
GRADINA BAY
Drinka Villa is located 5 km from Vela Luka on the coast. You have your own boat mooring, yacht or sailboat. You can reach us by sea, by air or by land.
If you are coming by public transport we can arrange "car rental" for you.
We also offer rental of boat, scooter or bicycle.
CROATIA VILLA DRINKA
SERVICES
HEART OF THE MEDITERRANEAN
KORČULA ISLAND
Hinterland of Korcula offers many rural households, with authentic traditional cuisine and beautiful nature.
In the city of Korcula, you can visit the Gothic Renaissance monuments, exhibition of famous Marco Polo and visit a number of cultural and entertainment activities.
You can also visit romantic places and beaches Lumbarda,  Žrnovo, Smokvica, Čara, Brno, Prižba, Blato… On island of Korčula everything is pure Meditteranean heart.

CROATIA VILLA DRINKA
Benefits
The owner of the villa is available 24/7. If you wish, he can arrange services and benefits such as special tours, catering and food delivery from top restaurants.

CROATIA VILLA DRINKA
Swimming pool
Swimming pool is available for all guests Villa Drinka according to the house rules. If you are the only guests in Villa Drinka pool is available 24/7. Discretion and anonymity are guaranteed.

CROATIA VILLA DRINKA
Equipment
Apartments are equipped with all necessary appliances, which are checked before departure or arrival of guests. There are also satellite TV, Wi-Fi internet…

We had a wonderful time at Vila Drinka with our family. The apartment is exactly how it looks like at the pictures. It is spacious, right at the see side and has a private pier with sun-beds. Inside the apartment you will get everything you need and the view is amazing! Iva is a very welcoming host and really does everything to make your stay as comfortable as possible. The island itself a is the perfect place to rest and relax, there are many restaurants where you can eat great fresh meal and the surroundings are beautiful.

Iva en haar famillie (zeker Brigita) hebben ons thuis doen voelen. Ze pikten ons op aan de ferry en we reden naar het apartement met de melding dat als we wilden ze ons waar dan ook naartoe brachten. We hebben s'ochtends met hen inkopen gaan doen en naderhand met hun hulp, een eigen wagen gehuurd. Ze hebben voor ons wel eens gekookt (pannekoeken avond, lasagne), heerlijk en super vriendelijke mensen! Korcula is een prachtig eiland en het appartement waar we verbleven (bovenste etage) is ERG mooi, groot én volledig!

L'appartamento si trova in una posizione fantastica fuori dal trambusto delle spiaggie affollate, con piscina privata (con acqua di mare) e accesso privato al mare, troppo bello. L'acqua del mare era fantastica come penso non ho mai trovato, tanto che brulicava di stelle marine e svariati polpi a ridosso del pontile, anche qualche riccio. Iva e Pero sono ottimi padroni di casa, ci hanno accolto con un ottimo servizio, fornendoci tutto quello di cui avevamo bisogno, compreso il frigorifero già ben fornito di bibite fresche, non mancava neppure niente!

Iva and her family were great hosts! The place is exactly like the photos but even better! We were meant to stay 3nights and just had to stay one more! We would recommend Iva's home to everyone looking for a lovely time in Vela Luka! Many thanks again!
CROATIA VILLA DRINKA RECOMMENDATION
Be sure to visit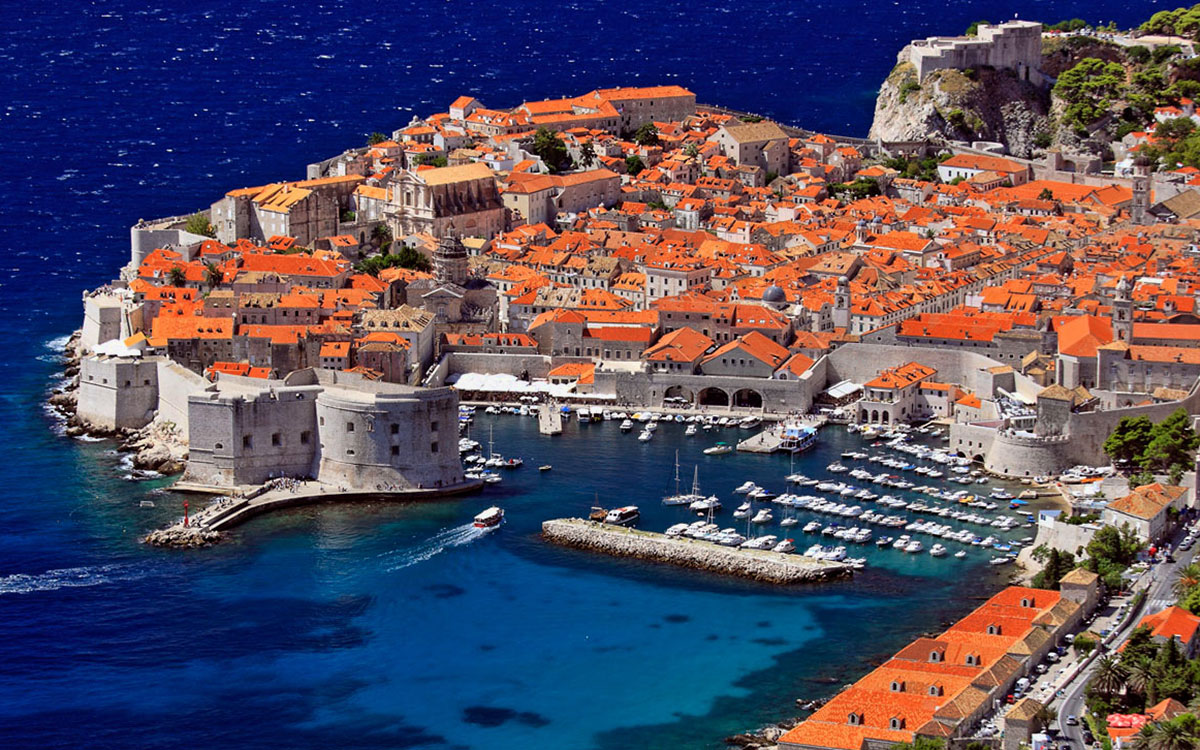 In the immediate vicinity of Korcula is the world well-known historic ancient city of Dubrovnik. On the way to Dubrovnik, you will pass the wine-rich peninsula, a path will lead you to Ston, well known for the longest European medieval walls (total length 5.5 km) reinforced with 40 towers and 5 forts.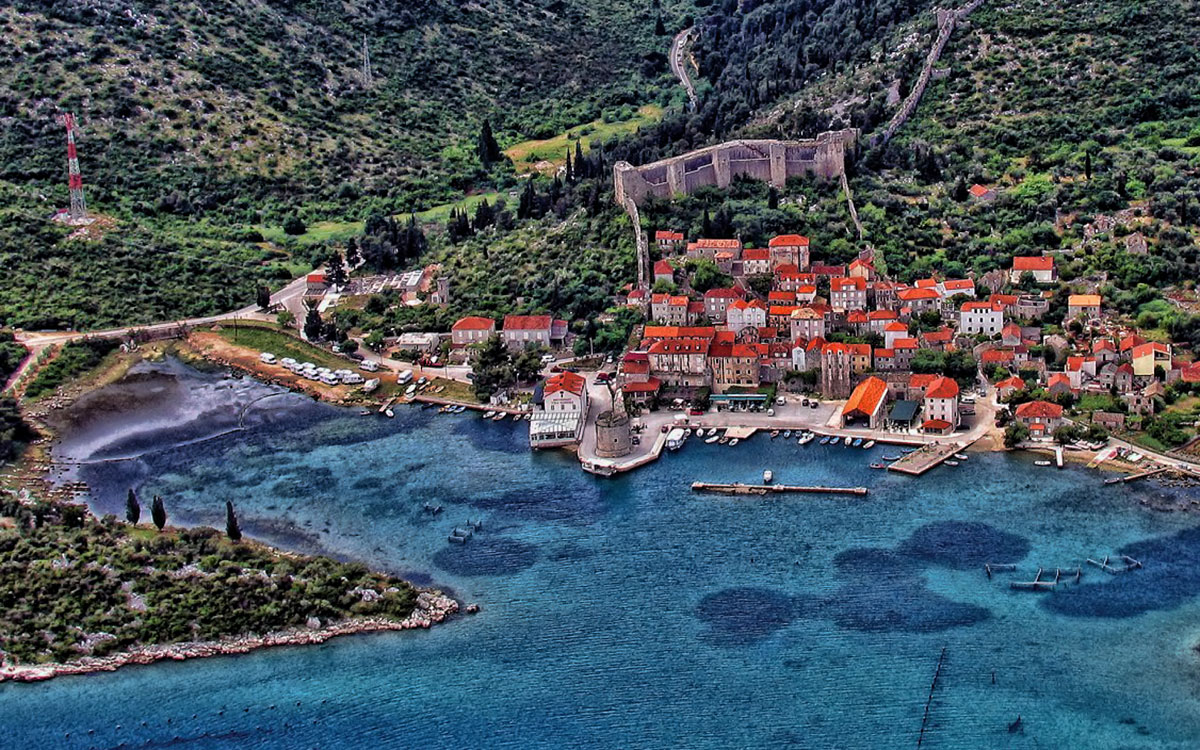 During stay in Ston you can enjoy tasting the well-known Ston fresh shellfish, rich aphrodisiac. Take a break in the beautiful surroundings with gastronomic delicacies that you can taste only in this region, prepared in the traditional way, with the inevitable high-quality wine of the region.
The adventure can take you to the Neretva valley, which is regarded as one of the most picturesque and beautiful regions in Croatia. This is one of the few European deltas, which contains the largest and most valuable remnants of the Mediterranean wetlands on the eastern Adriatic coast. Near is the medieval site of Narona.